New Dental Clinic in Steinen Germany
Mr Zobel and partners contacted Dentallighthouse with the request to make a Dialux light plan for the new Dental Clinic in Steinen Germany with seven treatment rooms. The request was for Full spectrum daylight LED lighting in the treatment rooms, the routing and high quality LED lighting in the offices, reception and waiting area. For the patients they requested high quality photo LED panels for the treatment rooms. 
Clinic floorplan
Based on the provided floorplan created by Henry Schein Dental and extra information from the dentists we created the light plan for the seven treatment rooms. Henry Schein is the Dental supply partner from Zobel and Partners. In this project we selected and offered different light solutions for the rooms based on the placement of the dental chair and the ceiling construction.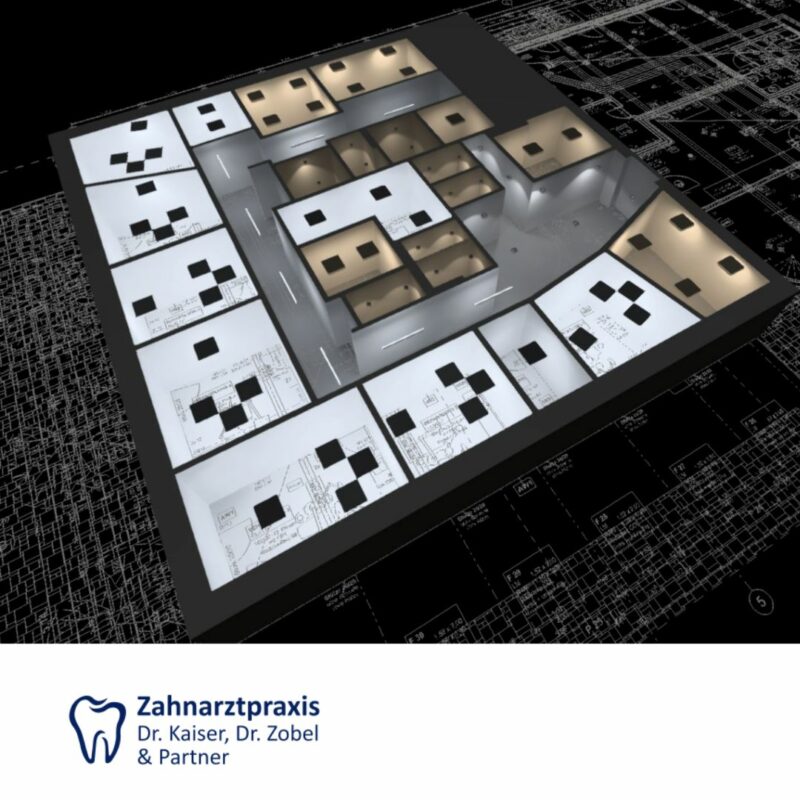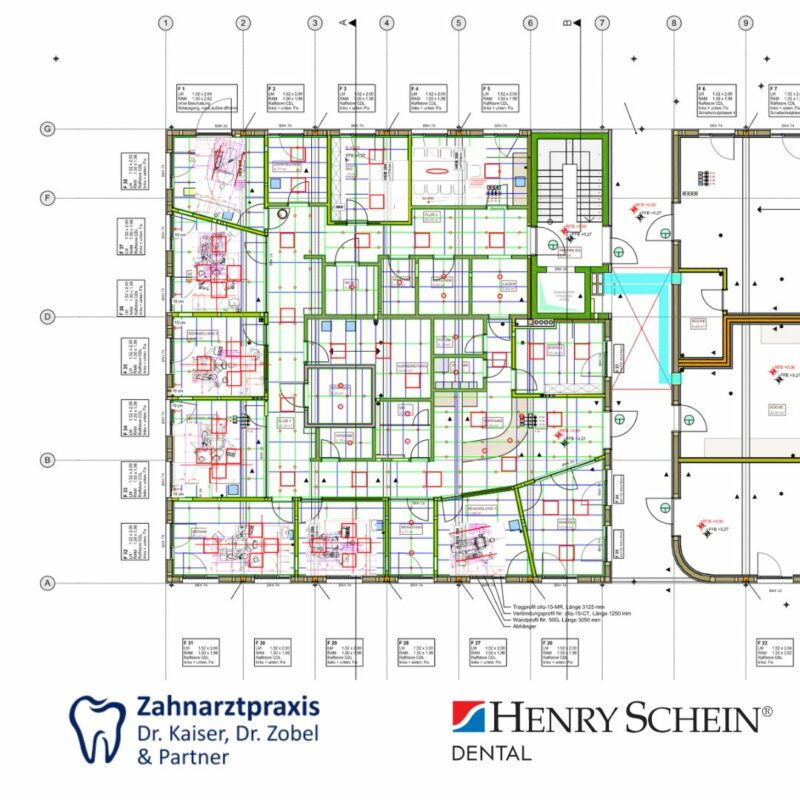 First Light plan
The first light plan for the new dental clinic was created based on the requests from the dentists and the construction of the new building. We create dialux light plans for all requests from our dental partners and dentists to make sure each client will work in the right lighting when Dentled lighting is installed.
These full spectrum daylight LED lights were selected