Centre for Periodontology with Dentled
New Clinic with Dentled lighting for dental clinics
Centre for Periodontology Tilburg is a good example where our partner Archimed & Arseus Dental ensured that patients feel more at ease when visiting the periodontist through a homely and warm appearance. Dentled full spectrum daylight LED panels and Photo ceilings installed for the routing and treatments rooms.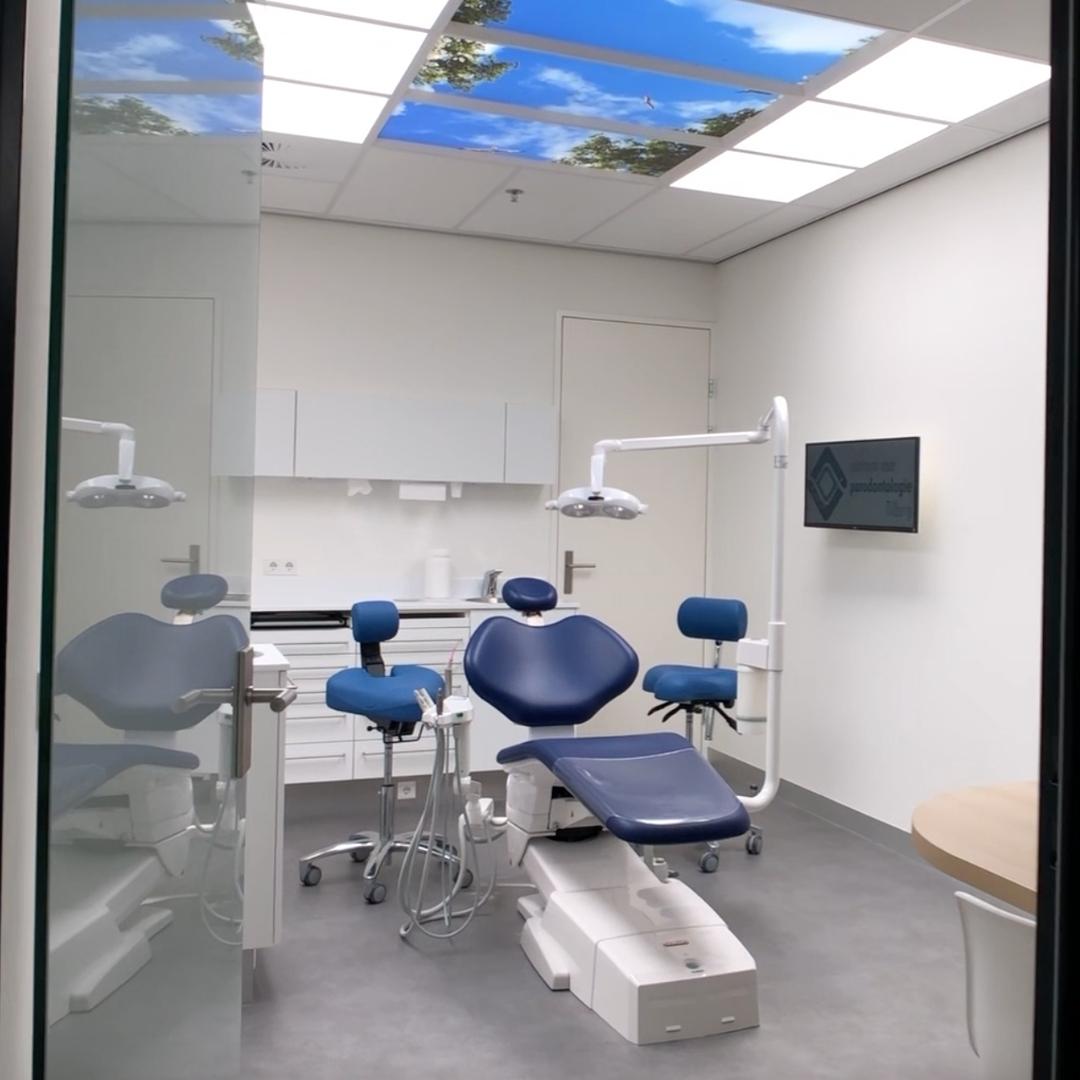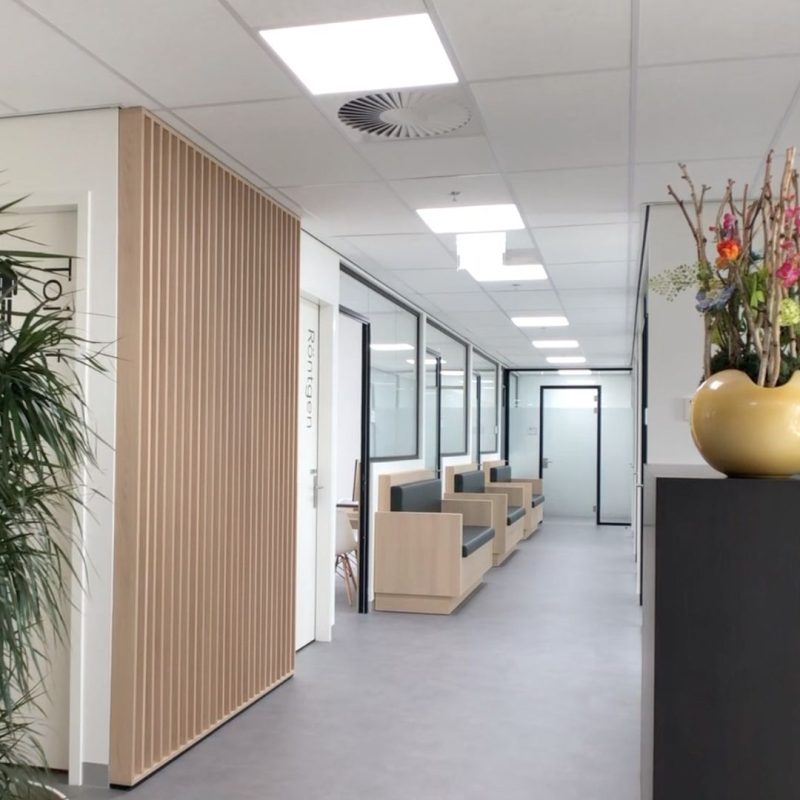 Better light = Better work 
Full-spectrum daylight Dentled lighting and photo ceilings for the treatment rooms for the best work environment and the high res photo ceilings for your patients to relax.   
With new dental practice lighting you save energy
The high-quality LED lighting and the new drivers in the dental practice are energy-efficient and deliver at least twice the brightness. The DentLED full-spectrum daylight lamps also have an extremely long service life of 70,000-80,000 hours. This means that the intensity does not decrease by more than 20% (approx. 13-17 years) within these burning hours.
For comparison; a fluorescent tube often achieves this reduction within two years. After this time, the drivers can be manually adjusted to a higher level to compensate for the lumen output and guarantee the lux value of 2400-3000. The new dental practice lighting is energy efficient and provides at least double the brightness.
We are glad that we were able to please the team at the Tilburg periodontology practice with the new dental practice lighting and thank you for the trust you have placed in us and the smooth cooperation!
Client: https://parotilburg.nl/
Arseus dental depot partner: read article about clinic 
Dentallighthouse Netherlands: visit website