Children's dental practice upgrade with backlit LED photo panels
Nieuwe Helden specialised in children dental care requested a solution which improved the light situation to the latest standards and extra design solution for the young clients to relax. Dentled full spectrum daylight LED panels have been chosen for the renovation in the treatment rooms, with 2000 lux being realised around the headrest in the treatment position.
This creates a gradual transition from the dental lamp to the environment, which significantly relieves the eye task. Thanks to the full spectrum of daylight, these lamps are experienced as pleasant working light. In contrast to normal daylight lamps, Dentled full spectrum daylight lamps have no influence on the curing time of composite despite the 2000 lux. These lamps are also ideal for color determination.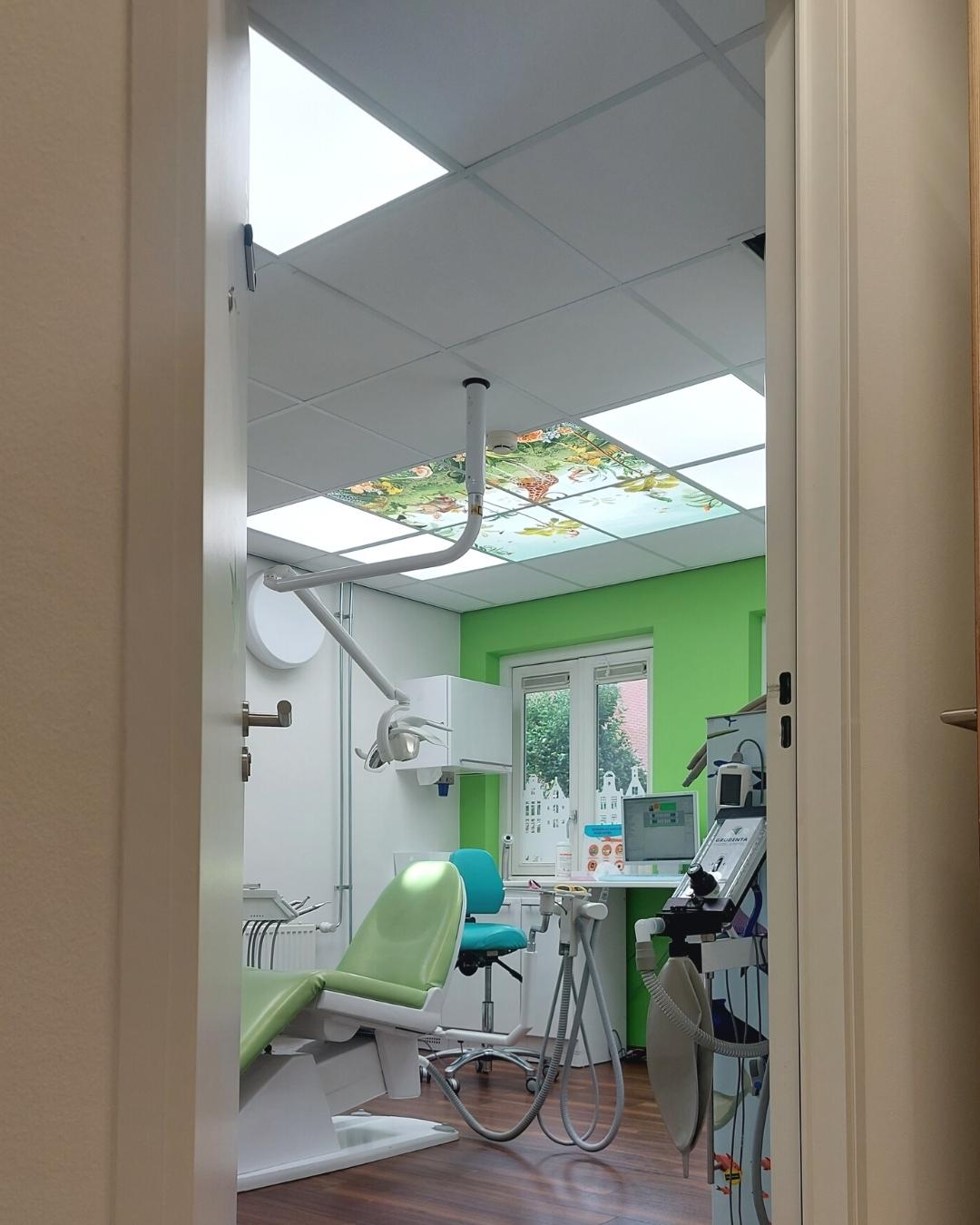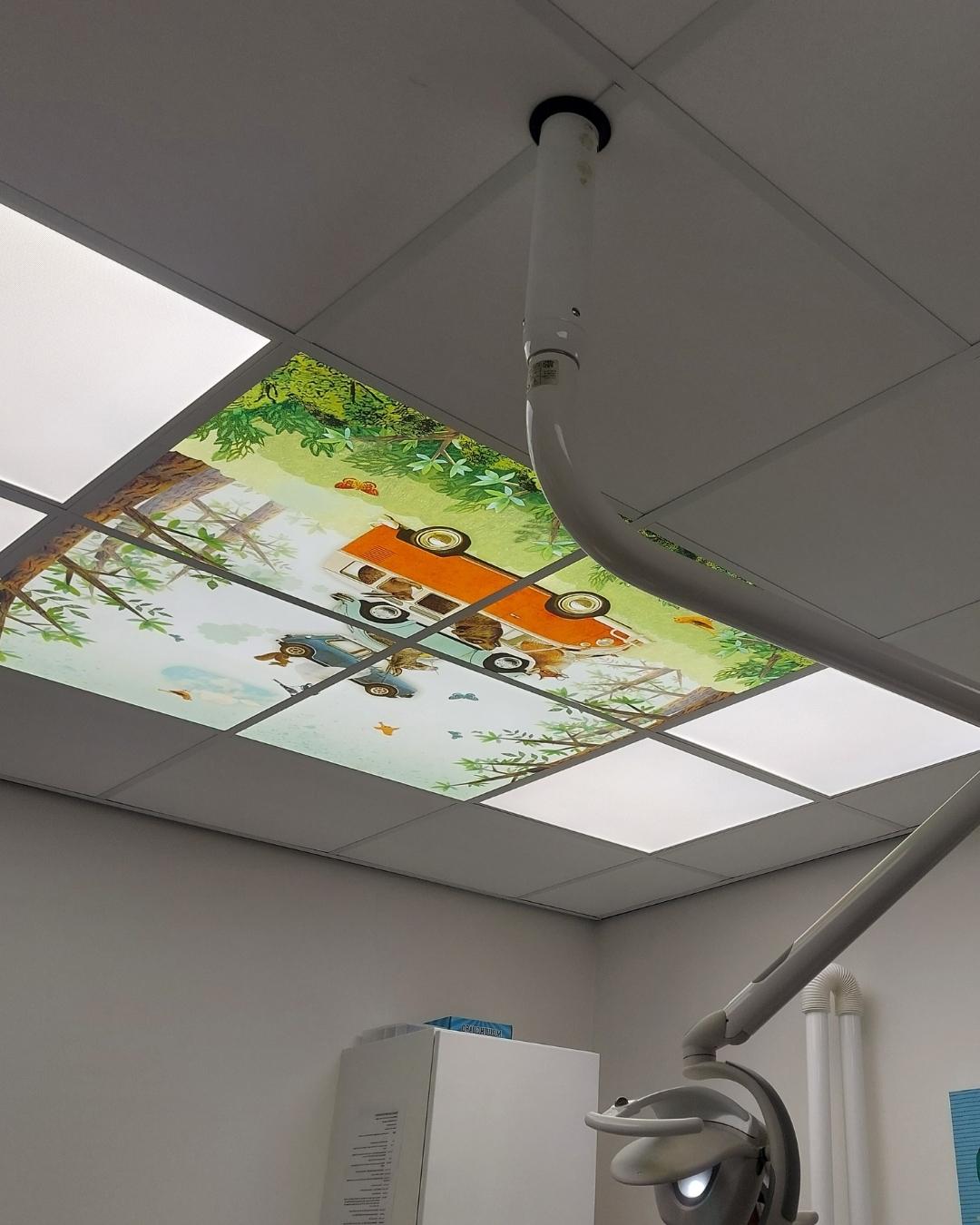 Pimpelmees Design for Children
Between the DentLED full spectrum daylight lamps, a Pimpelmees design drawing with three color settings is illuminated, which provides a good distraction for these young patients. They are a kind of discovery led lighted panels in which children can completely immerse themselves. Ideal for the anxious patient.