Experience Light OPTIMALLY
The fixtures feature both 50% of direct as well as 50% of indirect light, which makes for a generous light distribution in your treatment room. The direct and indirect light is shielded by a high-quality prismatic diffuser. This ensures that the light is evenly distributed and yet comfortable for the eyes and the patient will not be blinded by the Dentled lighting despite the high light intensity. Dentled LED lighting is generally experienced as soft light.
Various CONFIGURATIONS

Every room has different requirements based on its use, size, position of the surgical lamp and colour scheme of the walls and ceiling. These factors have a direct influence on the composition and/or choice of the dental luminaire model.
Next to the direct/indirect version, the PVR150 ( 1500mm) ring fixture is also available in a direct variant, meant for rooms with a low ceiling where the effect of indirect lighting is negligible.The higher a suspended fixture is hung, the less indirect light is emitted. In many cases, a PVR fixture is suspended at a height of 2.2 metres from the floor.
More information about PVR
energy efficient and optimal light distribution thanks to direct and indirect lighting (

50.000+ hours L90B10)

diameter 1500x50x60mm profile 5000k cri90+ 80w 13000lm DALI

a high RA value of 93.5 allowing for an unblemished color determination and UGR <19 avoids unpleasant glares

no negative influence on curing of composite and or glue thanks to the full spectrum daylight at 2000 lux 
meets the specified minimum of 1500- 2000 lux illuminance at your workplace (headrest of the treatment chair in treatment position)

the use of flicker-free drivers, less strenuous for the eyes by avoiding the 50hz flickering of the light source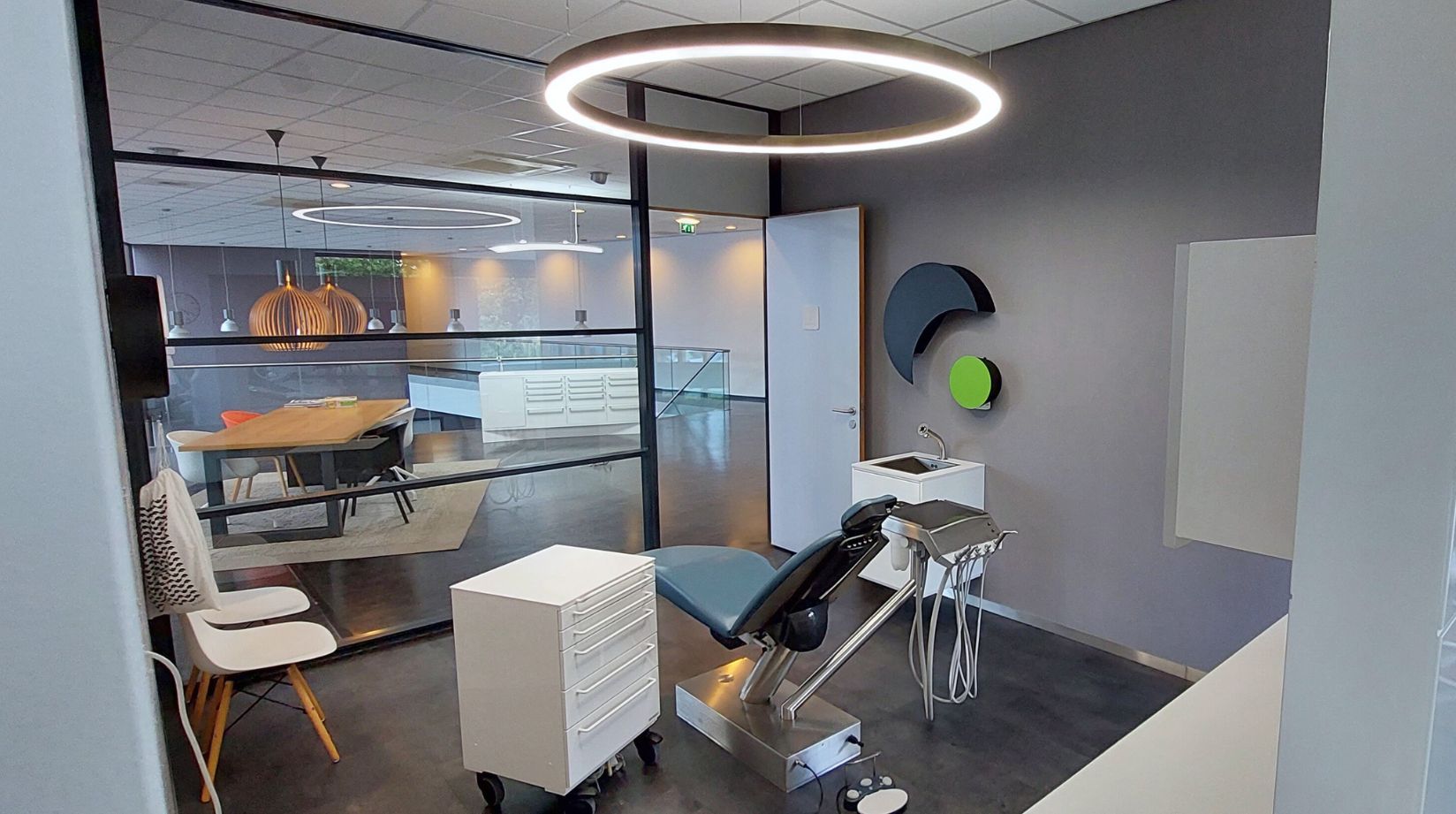 Testimonials
See what people are saying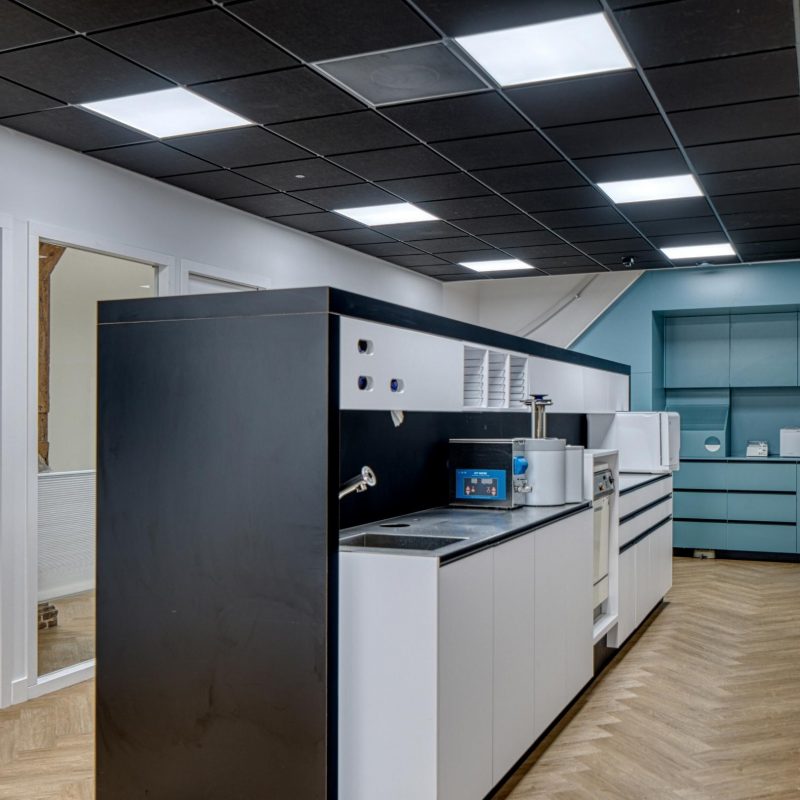 Boca Sana Dental Clinics – former farmhouse and has been very professionally converted into a beautiful dental practice where, just like in Bunnik, Dentled full spectrum daylight has been chosen. Together with the owners Thomas de Leth and Peter Van der Eerden. – Read more 
Thomas de Leth
Dentist, Owner BocaSana Clinics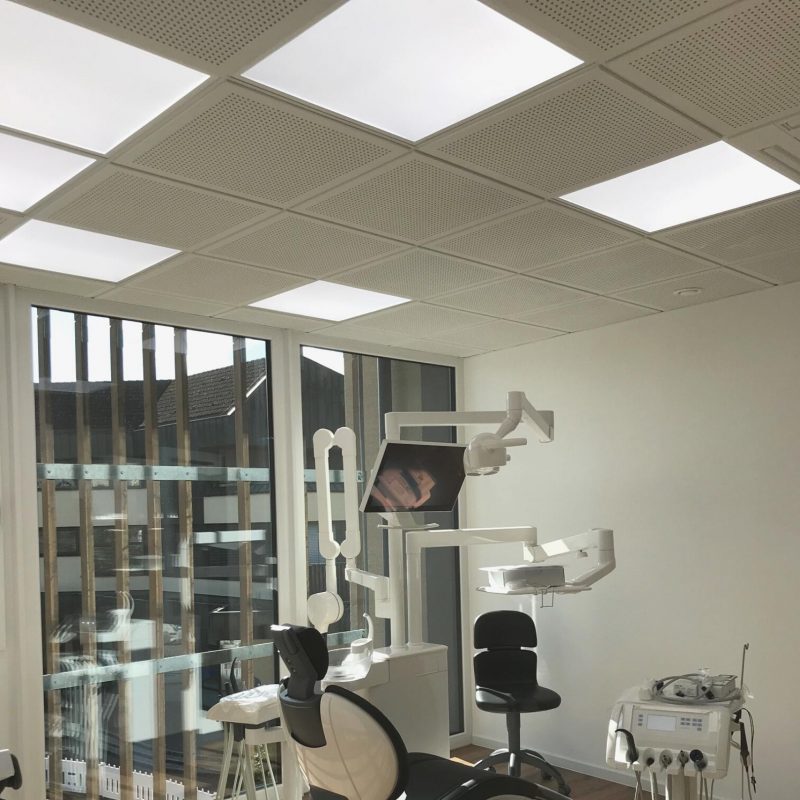 Henry Schein installed the latest dental equipment in the new clinic. A full spectrum daylight LED solution was our which. Electro Rulfe provide the solution to Henry schein bij using DENLTED DL60.
Elektro Rufle for Zahnartz Murg Germany
Installer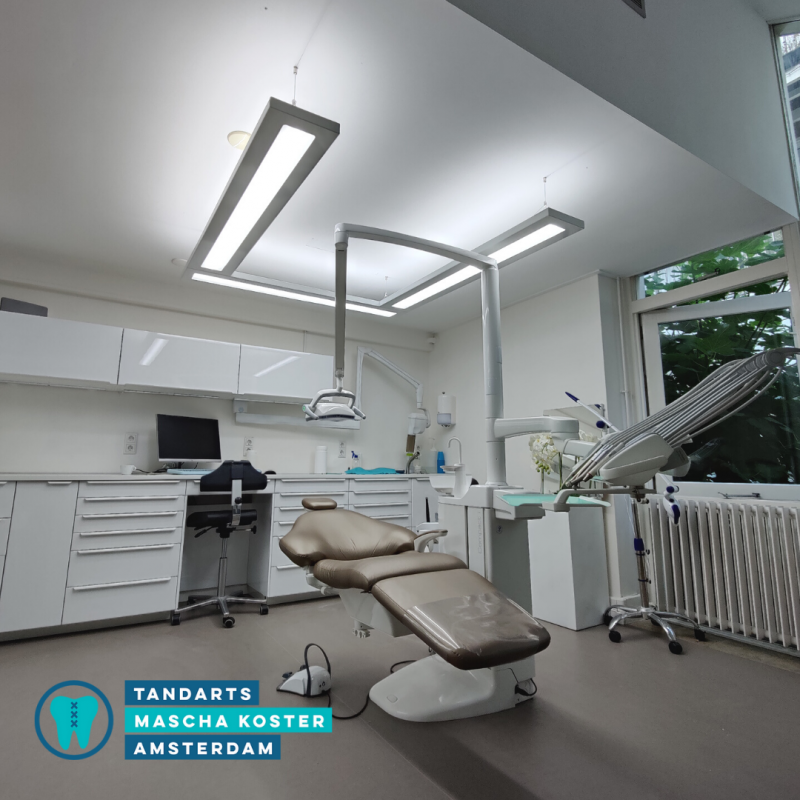 "Thank you for the good advice and implementation. "It was a joy to work in the right light today"
– Mascha Koster Amsterdam.
DENTIST